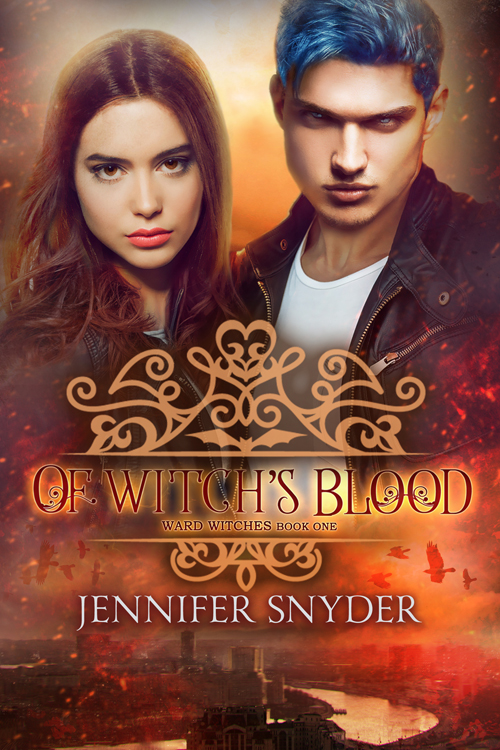 Book One In The Ward Witches Series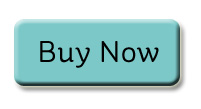 DESCRIPTION:
Seventeen-year-old Piper Ward isn't new to the world of the supernatural. She comes from a long line of Cloaking Witches and lives in the city of Newvale, a supernatural mecca. However, when her crush reveals his mystical roots, Piper discovers there is one supernatural breed she hasn't encountered.
Tristan Jarek is part of a tribe long ago forgotten, one whose magical abilities were stolen seven years ago. Having been separated from their magic for so long, the tribe is faced with a crippling reality—it's dying.
As more to the story of Tristan's magic is revealed, Piper becomes faced with a decision: let an entire breed of supernaturals die out, or give them the one thing that will save them—her blood.
Of Witch's Blood is the first installment of an all new Mature Young Adult series from Jennifer Snyder, blending urban fantasy and paranormal romance together to create a tale of magic, first love, and inner strength.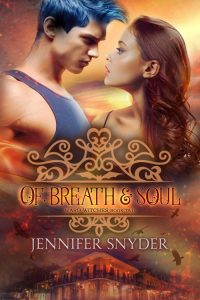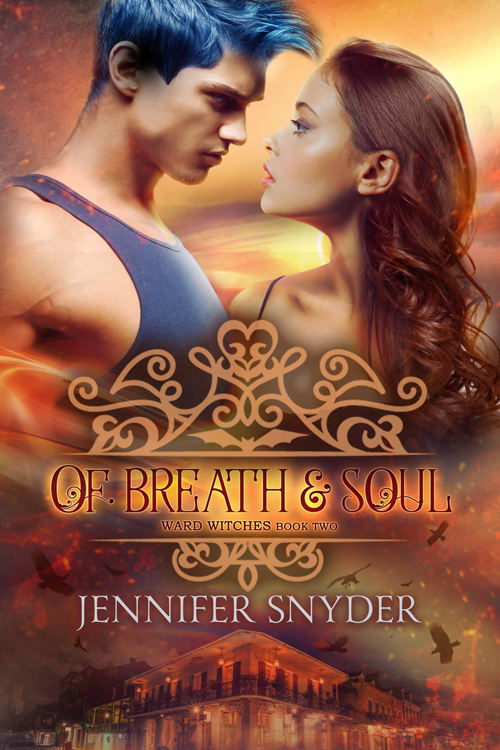 Book Two In The Ward Witches Series.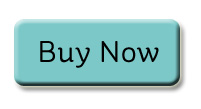 Description:
When Piper Ward agreed to help Tristan and his tribe of dragons regain their magic, she never considered the target she'd be placing on her back. After a spooky warning, and barely surviving an attack, she quickly realizes the Vodun witches mean business.
They want her dead, and they will do anything to see it happen—even resort to killing those she loves.
Book two in the Ward Witches series, Of Breath and Soul, continues the journey of Piper and Tristan, along with friends and family, as they set out to locate the mirror harboring the magic of the dragons. Lives will be lost, morals will be tested, and an alliance with a powerful witch will prove to be essential in this exciting follow-up to Jennifer Snyder's novel, Of Witch's Blood.
Book Three In The Ward Witches Series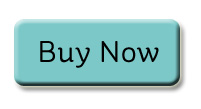 Description:
In the beginning, all Piper Ward wanted was to help the tribe of dragons Tristan Jarek belonged to reclaim their magic from the Vodun witches, that is until she learned the same witches were responsible for the death of her parents.
Fueled by a desire for revenge and determination to free the dragon magic before it's too late, Piper and the others find themselves going head-to-head against the biggest evil they've ever known.
However, all isn't as it seems…
Book three in the Ward Witches series. A battle against evil. A house of tricks. A race against time. Find out how Piper and Tristan's story ends in the conclusion to Jennifer Snyder's Ward Witches series.
Now Available In A Boxed Set
Magic. Young Love. Supernaturals. And a race against time…