Thanks so much for stopping by to check out my author website.
I'm thrilled that you've either stumbled upon my site by chance, or decided to seek me out on your own. 
Be sure you click around, and see if you can find something of interest!
Happy Reading!
Latest Release:
Book Three In The Ward Witches Series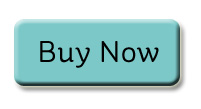 Description:
In the beginning, all Piper Ward wanted was to help the tribe of dragons Tristan Jarek belonged to reclaim their magic from the Vodun witches, that is until she learned the same witches were responsible for the death of her parents.
Fueled by a desire for revenge and determination to free the dragon magic before it's too late, Piper and the others find themselves going head-to-head against the biggest evil they've ever known.
However, all isn't as it seems…
Book three in the Ward Witches series. A battle against evil. A house of tricks. A race against time. Find out how Piper and Tristan's story ends in the conclusion to Jennifer Snyder's Ward Witches series.