This novella is FREE!
With one kiss, everything will change…
When a mysterious letter arrives from her estranged mother, twenty-one year old Kenna Blake and her best friend, Bree, make a trip to New Orleans hoping for a little Halloween fun and to get away. The mystifying Crescent City has something else in store for her though. 
Cryptic messages, a hot tour guide, and a new sense Kenna can't seem to explain are just the beginning of this eye opening trip. Will Kenna accept what awakens with in her or will she crumble under its reality?
Read A Sample Here.
Book One in the Succubus Kiss Series.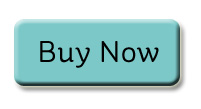 Life isn't so bad for succubus, Kenna Blake. True, she seems to be the only succubus with a conscience and a specific strategy for finding her male meals, but she has a cute new apartment, a budding graphic design business, and the most unique friends she's ever had.
Her personal love life, however, is non-existent.
Until the legendary vampire Randal Vincent sweeps into her life. Even though he isn't someone she set out to date, at least she can kiss him without killing him. But when you're dating someone who's the inspiration for Dracula, there are bound to be a few hiccups along the way…
Read A Sample Here.
Book Two in the Succubus Kiss Series.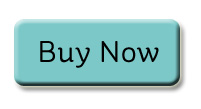 Succubus Kenna Blake has been infected by a wraith…
The infection is just the beginning. As the wraith slowly gains control, Kenna must fight to keep a firm hold on her succubus nature, before she disappears completely.
Following the only clue her mother has to offer, she tracks down the infamous Luke Bloom, owner of Love Potion #9, hoping for the answers she desperately needs. Unfortunately, Luke doesn't harbor the magic that could rid her of the wraith and save Kenna's soul…but his twin sister, Lexy does.
The problem: Lexy Bloom relinquished her magic five years ago and went into hiding.
As Kenna finds herself plagued by nightmares created by the wraith, she vows to do whatever necessary to rid herself of its darkness. Until she learns her only escape comes in the form of a rare spell requiring a shocking cost…
Read A Sample Here.
Book Three in the Succubus Kiss series.

The battle between Kenna Blake and the wraith isn't over…
As the wraith grows stronger, Kenna is forced to follow the devastating path she has struggled to avoid since becoming a succubus. Her desire to free herself from him increases—but the cost of riding herself of the wraith comes at a shocking cost she isn't willing to pay.
Once she commits an unspeakable act while overtaken by the wraith, Kenna fears he has won and that she is out of options, as well as time. It is after this devastating moment occurs that a savior steps forward, willing to sacrifice eternity for her salvation.
Will Kenna change her mind and allow someone to pay the ultimate price for her soul?
Read A Sample Here.
Book Four in the Succubus Kiss series.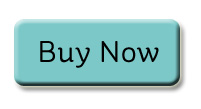 Time is running out for Kenna Blake.
Every day the wraith teases the strings of Kenna's self-control, feeding his own sick desires with her inner turmoil. When he finally pushes her over the edge, her grip on that control slips, allowing the succubus nature she's fought so hard to subdue shine through.
The waning moon brings with it little comfort for her future. Randal's disappearance still haunts her. And magic lurks around every corner, threatening to weave Kenna further into a web of secrets and lies. But when a new spell is revealed, bringing with it a glimmer of hope, Kenna learns she might just be able to become the hero of her own dark fairy tale.
Read A Sample Here.