Hey, Everyone!
Thanks for showing interest in what's coming next from me.
What I'm Working On Now:
I'm currently knee-deep in a new Paranormal Romance series that will be releasing later this year. Check back frequently.
Be sure you're signed up for my Newsletter it's the best way to stay up-to-date on all my upcoming projects.
What's Coming Soon:
GYPSY SOUL SUMMER!
In life, there are no do-overs…
Seventeen-year-old Tara Riddle has always had a bit of a gypsy soul, so when she comes face-to-face with a life-altering decision, her first instinct is to run. The problem: The situation she's in isn't something she can run from. She has to face reality, which means there are no take-backs, rewinds, or do-overs.
Quentin McPherson has been in love with Tara since as far back as he can remember. He would do anything for her, go anywhere, he'd even runaway with her when it seems like the last thing they should do.
Together, Tara and Quentin will go on a raw and emotional journey of self-discovery that pushes them toward the most difficult choice they'll ever have to make.
* You don't have to wait long for this one because it's COMING JUNE 1st! *
Also, you can pre-order now and have it sent to your device on the day of release.

What Just Released: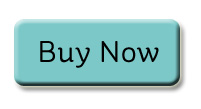 A Young Adult Contemporary Romance Boxset!
Includes: SHATTERED SOUL, EXHALE, & THE UNLOVED!
Be careful, these stories might melt your heart…or break it…