Hey, Everyone!
Thanks for showing interest in what's coming next from me.
What I'm Working On Now:
 I'm plotting ideas for a brand new Young Adult Contemporary standalone as well as another Young Adult Paranormal series. Lots coming from me soon! Check back frequently.
Be sure you're signed up for my Newsletter it's the best way to stay up-to-date on all my upcoming projects.
What's Coming Soon:
Check back later.
What Just Released: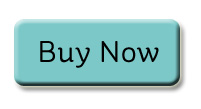 A Young Adult Contemporary Romance Boxset!
Includes: SHATTERED SOUL, EXHALE, & THE UNLOVED!
Be careful, these stories might melt your heart…or break it…