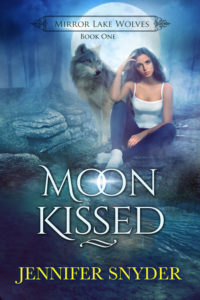 Book One in the Mirror Lake Wolves Series.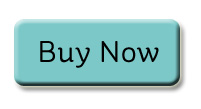 Something sinister lurks in the Mirror Lake woods…
Life is different for those living in the Mirror Lake Trailer Park, especially where Mina Ryan is concerned. She's been waiting years for her werewolf gene to trigger, and the clock is ticking. If she isn't Moon Kissed soon, Mina runs the risk of becoming an outsider to more than just the townspeople of Mirror Lake. Unless her werewolf gene triggers in the coming months, Mina will become an outsider within her pack as well.
It's almost an unthinkable fate, one Mina finds herself needing to be distracted from. And who better to distract her than Alec Thomas, a charming Southern cutie…who happens to be human? Alec isn't the only one who's captured her attention, though. The handsome Alpha's son, Eli Vargas, has his eye on her as well, much to the pack's approval.
Bigger issues for Mina arise when she learns one of her pack members has gone missing and that she might know something about their disappearance. There's only one person Mina can turn to for help. Too bad she has a hard time trusting herself when she's around him…
As the mystery grows while two men vie for Mina's attention and the next full moon looms closer, it's all Mina can do to keep her head and heart in check.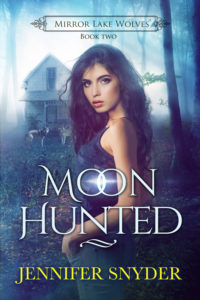 Book Two in the Mirror Lake Wolves Series.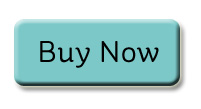 PAPERBACK ~ $10.99
Someone is hunting the Mirror Lake Wolves…
The woods of Mina's hometown are no longer safe. Glenn has been abducted and now so has another from the pack. Guilt eats at Mina because the one missing should have been her.
In fact, it was supposed to be.
Determined to find the young werewolf taken in her place, Mina and Eli go on a hunt. They hope to find Glenn along the way, but instead, discover the length they will go to ensure their own safety as well as the members of their pack.
Book Three in the Mirror Lake Wolves Series.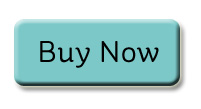 PAPERBACK ~ $10.99
Sometimes admitting defeat is the only option…
Mina thought her questions would be answered once Violet woke. Instead, she learned Violet doesn't know any more than she does about who's behind the pack member disappearances. However, there is something wrong with Violet. Her werewolf healing should have kicked in days ago, but it hasn't.
Continuing the search for answers is the only option Mina sees. Too bad the alpha has given Eli and Mina a chaperone who's hell-bent on making sure their every move is one of caution.
While slow and steady might win the race, it hinders the discovery of a missing pack member and leaves the newly formed trio with only one option: Mina giving herself over to the vampire in charge as a prisoner.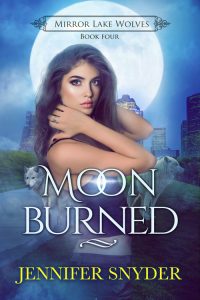 Book Four in the Mirror Lake Wolves series.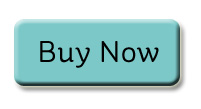 Sometimes a sacrifice is the only option…
Time is ticking. The fate of Mina's pack rests heavily on her shoulders. The moment she must give herself over to Regina's vampire goons looms closer and it's all she can do to appear strong. Focusing on Dorian and Eli's plan and the knowledge she'll be taking Regina down soon is all that keeps her moving forward.
But when the plan is botched, and someone else is taken with Mina to the city, she isn't sure she's strong enough to save him and do all she set out to.
Death and destruction will touch the werewolves of Mirror Lake. Who will remain standing after the smoke clears?